Statement of Purpose
The Beloved Community Lecture Series seeks to provide Tuscaloosa with information and education relating to the major issues affecting our society lecturers/speakers include scholars, journalists, local, state, anl national leaders and theologians exploring the critical and the future of our children. Guest issues of our time.
Sponsors
Haven on Earth Inc.
Christians Impacting Christians, Inc.
Southern Christian Leadership Conference of Tuscaloosa
Aframsouth, Inc.
University of Alabama Department of Gender and Race Studies
Guest Speakers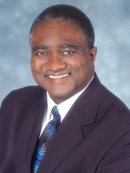 George E. Curry, NNPA Editor in Chief, Washington, DC
November 14, 2014, Christian Community Church, Tuscaloosa, AL.