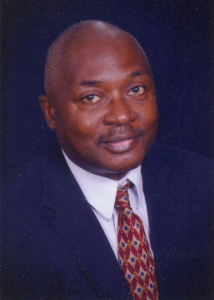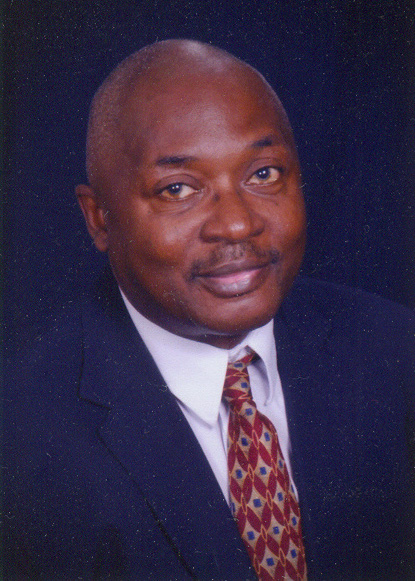 William "Bill" Foster Jr. is a native of New York, currently residing in Montgomery, Alabama. He graduated from Bayside High School in 1967. Bill spent his collegiate years at Eastern Michigan University and Stony Brook University receiving a B.A. degree in Sociology in 1971 and MSW degree in 1974. He also earned a Master of Public Administration degree in 1987 from New York University.   While in graduate school, Bill served as President of the Association of the Third World Students Association of the School of Social Welfare at Stony Brook University.  He also served as the co-founder and first President of the Black Students Association of the Wagner School of Public Administration of New York University.
While in the social work program, Bill served as intern and research associate with Afram Associates, Inc., a well-known African American education, research, and information organization based in Harlem, New York.  He facilitated Afram's "Parent Implantation in Follow through Project" which provided consultation and training services for parent organizers in the cities of Boston, Flint, DC, Atlantic City, Alcona, and Roxbury.  He created the public service document, The Directory of African American Research Organizations and other public service documents for Afram Associates. Bill worked with Preston Wilcox, founder of Afram Associates for over thirty years.
Bill worked in higher education and counseling for over twenty five years.  In 1975, he worked for over three years at Fairleigh Dickinson University as a counselor for the Counseling and Career Center. He also served as the advisor to the Independent Black Student League, the Black student's organization on campus.  He was a member of the university's affirmative Action Committee. As a counselor, Bill managed Special Programs and Equal Educational Opportunity Programs at Medgar Evers College.  These programs included SEEK and College Discovery which provided comprehensive academic, counseling and financial services for disadvantaged college students. Three years later, Bill worked as a social worker for the Department of Child Psychiatry's Court Referred Program of Kings County Hospital Center in Brooklyn, NY.  This position entailed working with youthful offenders and their families in a therapeutic milieu day treatment and education program.  He later returned to work with Medgar Evers College in Brooklyn, New York, serving as counseling faculty and counseling coordinator in the Department of Special Programs.
Bill is passionate about the community, serving on many university and college wide administrative committees and projects and receiving many awards.  He coordinated special projects including the college's Civil rights Study and Travel Program and the Black History Program Committee.  He also assisted as Corresponding Secretary of the City University of New York's African American Network. Bill also was an advisor to the Association of Black Social Workers and the Christian Fellowship student clubs.  He received an award from the National Association of Black Social Workers for his work with students and the community.
He volunteered with the church as a social worker for the HIV/AIDS program, Project Enlightenment.  Bill also organized the Metro New York Chapter of the African Atlantic Genealogical society in 2003 providing workshops and assistance to the church community and public in genealogical research.
In 2005, Bill retired from Medgar Evers College to relocate to Montgomery, Alabama with his wife Pamela. He became active with various civic and political organizations including the Friends of the Selma to Montgomery Historical Trail Committee and the Alabama Democratic Conference.  He organized the Alabama Chapter of the African Atlantic Genealogical Society, Inc., becoming its first president.  This organization educates and provides learning activities for this seeking information about history and family history.  He also worked with reviving the South Hull District Neighborhood Association and served as President for three years from 2005-2008.
Bill served as Social Worker for the Montgomery County Health Department from 2007-2009.   He also worked as Social Work Coordinator, a therapist, and field instructor with the West Alabama Mental Health Center in Greene County, Alabama.  Bill currently serves as an adjunct instructor in African American Studies for the Department of Gender and Race Studies at the University of Alabama in Tuscaloosa.  He currently serves as Vice President of the Tuscaloosa Chapter of the Alabama Democratic Conference and the coordinator of the Beloved Community Lecture Series, a collaborative project of the Christian Community Church and other churches and organizations in Tuscaloosa, AL.
In 2007, Bill organized AframSouth Inc., a nonprofit information, research, and education organization. AframSouth was established to continue the work of Afram Associate Inc., with Bill becoming its first Executive Director.  The organization is designed to provide education, research, and advocacy services and interests of people of African descent.   AframSouth focuses on key issues affecting the world including HIV/AIDS, youth development, and the legacy of struggle and achievement of African Americans. One of the major projects in Tuscaloosa is the Tuscaloosa Film Festival, held annually at the Bama Theatre, highlighting impactful African films.